En husstandsvindmølle er et udmærket alternativ til solceller. Du sparer penge på elregningen og gør miljøet en stor tjeneste ved at skrive til en privat vindmølle.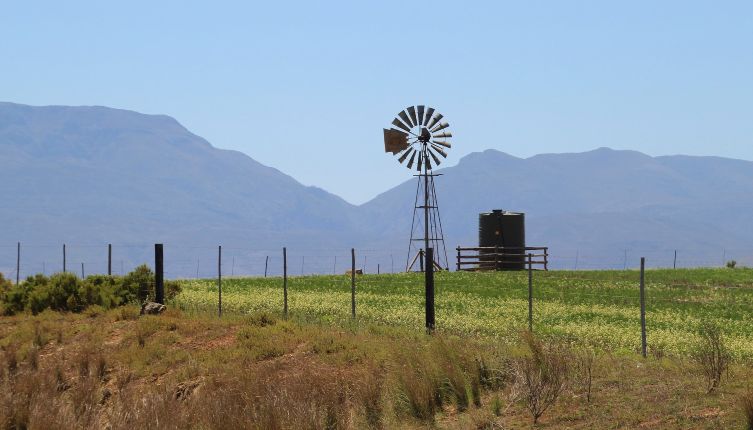 En husstandsvindmølle er en vindmølle, du sætter op på egen grund, og som producerer strøm til dig og dit hus. En privat vindmølle koster omkring 50-150.000kr at opsætte og er derfor ikke nogen lille investering. Til gengæld kan du skære langt det meste af din elregningen væk de efterfølgende år. Du vil endda have mulighed for, populært sagt, at lade elmåleren løbe baglæns, da vindmøllen i gode tider kan producere mere strøm, end du selv har brug for. Dermed kan din investering med tiden bære frugt og ende med at blive en god forretning. Du bliver naturligvis ikke millionær. I stedet ved du med sikkerhed, at dit hjem opererer på grøn energi fra din helt egen vindmølle.
Hvordan opsætter jeg en hustandsvindmølle?
For at opsætte en husstandsvindmølle skal du i henhold til byggeloven have en tilladelse fra den kommune, du bor i. Dette er i modsætning til solceller, hvor du bare kan sætte dem op efter behov. En byggeritilladelse kan tage mange uger at få, hvilket er et af de større problemer ved at vælge en husstandsvindmølle. Dette vil naturligvis variere fra kommune til kommune. Fra det øjeblik du har bestemt dig for, at nu skal du altså have en husstandsvindmølle, kan det udmærket tage et par måneder til vindmøllen rent faktisk er kommet op at køre.
Hvordan bliver vind til energi?
Det korte svar er, at vindmøllens vinger har en flad side, der vender væk fra vindens retning. Ligeledes er de formet aerodynamisk, som gør vingen mere modtagelig over for vindens kraft. Når vinden skubber til vingen, sættes den i bevægelse og drejer rundt. Denne bevægelse opfanges i vindmøllens hus, hvor energien omdannes til vekselstrøm. Hvis du vil have en uddybet forklaring, kan vi anbefales, at du ser videoen nedenfor:
Hvorfor vælge en hustandsvindmølle frem for solceller?
I Danmark har vi ret meget vind og blæst, hvilket er det primære argument for at overveje investeringen i en husstandsvindmølle. Det blæser især om natten, og en privat vindmølle vil derfor kunne producere en pæn mængde strøm hver eneste nat, mens du ligger og sover. Til sammenligning producerer solceller ikke strøm, når solen ikke er til at få øje på.
Hvorfor fravælge hustandsvindmøllen?
Det største problem med husstandsvindmøller er, at der ikke er særligt mange potentielle leverandører på det danske marked. I gennem det seneste år, er der kommet flere til, men du har fortsat ikke mange muligheder at vælge imellem. Det giver et dårligt marked, hvor du kommer til at betale relativt meget for en ydelse, du måske ville kunne få billigere. Dette kan muligvis omgås ved at købe din vindmølle i Tyskland.