Du har sikkert lagt mærke til det – barberblade, bare små stykker metal – koster rigtigt mange penge. Og du skal bruge mange af dem. 10-20 barberinger og så begynder barberbladet allerede at føles sløve og du vil være nødt til at købe nye.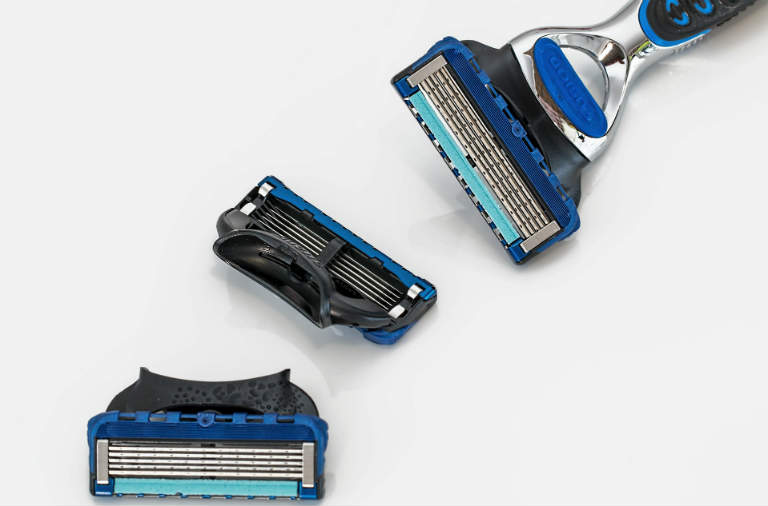 Men hvorfor er det, de skal koste så meget? For de koster næsten ingenting at producere.
Det hænger sammen med, at producenterne ingen mulighed har for at tjene penge på dig, når du køber holderen til dine barberblade eller en barbermaskine. Det køber du en gang og så bruger du den i meget lang tid. Det er der ikke nogen imponerende forretning i.
Men kan de tjene ekstra gode penge hver gang, du skal bruge nye barberblade, bliver forretningen en anden. Ligesom din bil skal have benzin, din printer skal have blæk eller din barberbladsholder skal bruge barberblade, har de mulighed for at tjene penge på dig igen.
Og det er selvsalgt mere interessant.
Overvej RazorPit
En udmærket mulighed for at få dine barberblade til at holde længere er et dansk produkt ved navn RazorPit. Dette er en sliber til dine barberblade, der kan få dem til at holde mange gange længere.
Produktet i sig selv koster ikke meget mere end et par hundrede kroner – og det bliver hurtigt en god forretning, når dine barberblade begynder at holde det længere.